1. To disable the add to cart function in your product finder go to the side bar on the left of the console > Advanced > Product Finder.

2. Once there scroll down to Advanced Settings >Click on Product carousel options > Choose Redirect to PDP only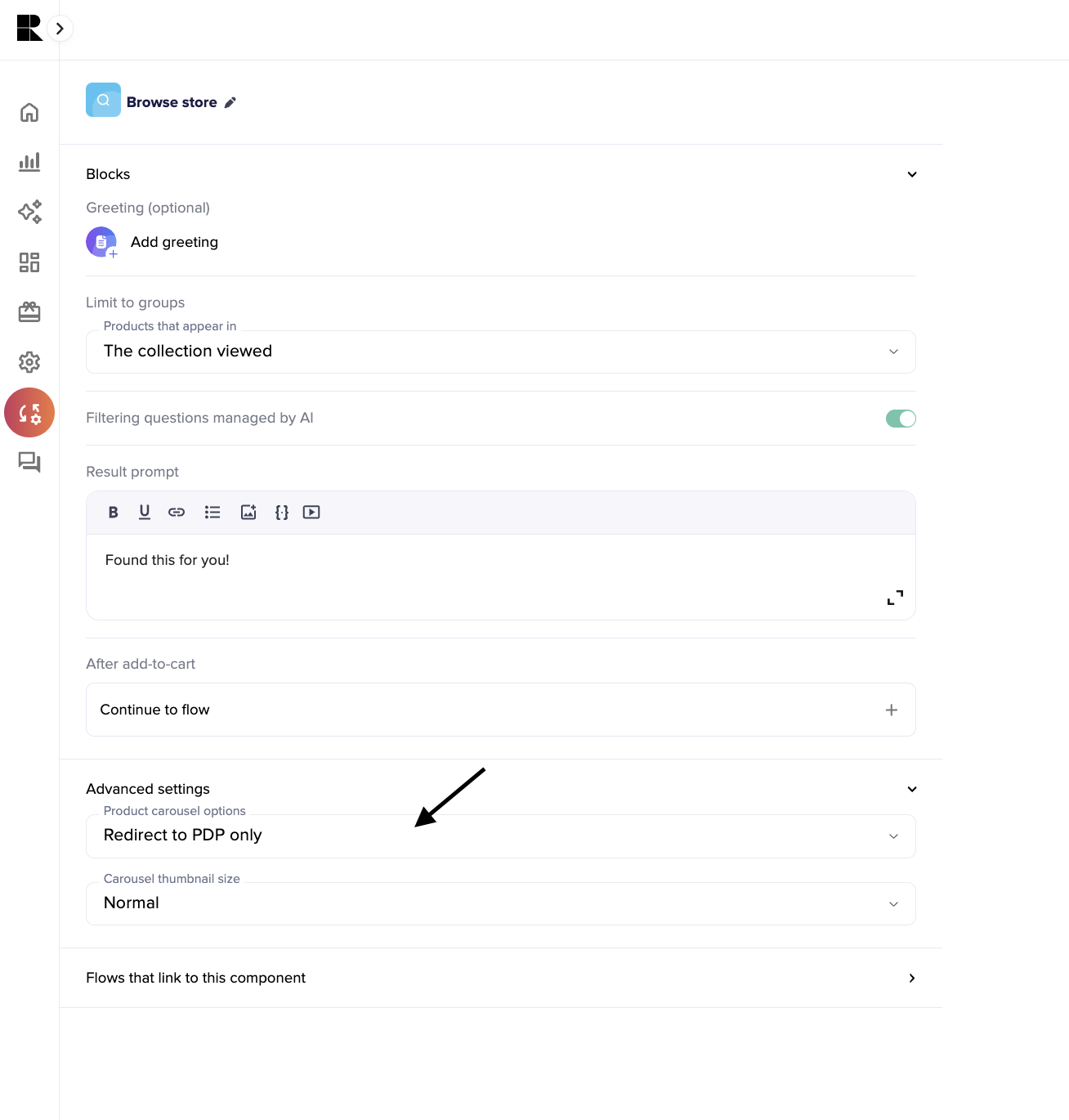 If you would like to disable that functionality when they are already on a product page proceed to follow the instructions below:
1. Navigate to the side bar > Advanced > Proactive Flows.

2. Proceed to search for the correct flow; in this case it would be Convert from any product page or Disengaged Customer on a product page depending on the time since when you joined us.


3. Select the corresponding flow by clicking on it.
4. Click on the first component (AKA our Choice Component) connected to the bubble called Start point. Once clicked from the flow sidebar you should see an Add to cart choice right below. To remove it hover over the the right side and you should see an X click on it to remove that choice.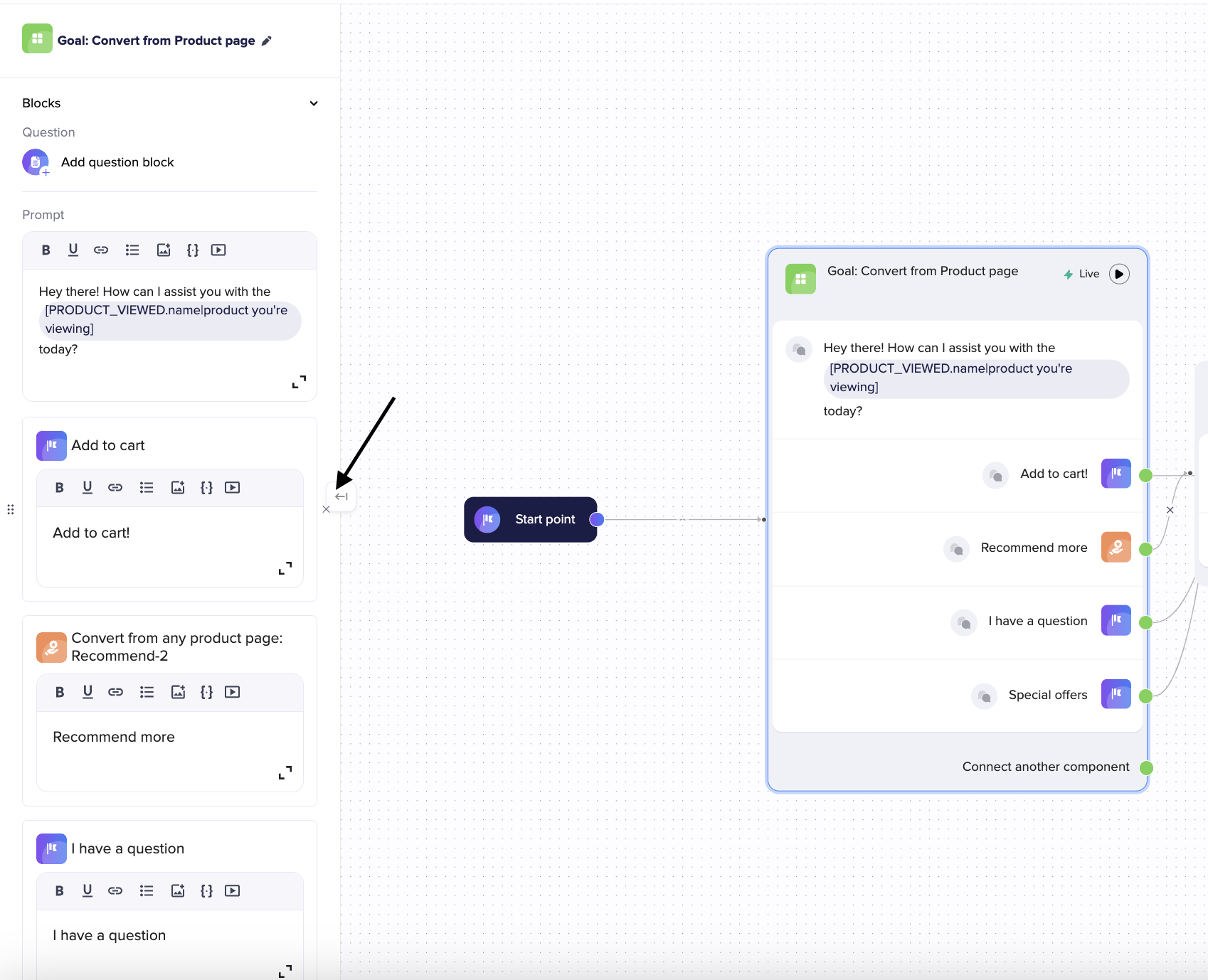 4. In order to save the changes and for them to go live please Publish the changes. You can do so by finding the floating widget that indicates how many changes have been done and by whom. Simply click on View Changes.

5. Once you are able to view the changes you can then go ahead and click Publish if there are no issues that need to be resolved.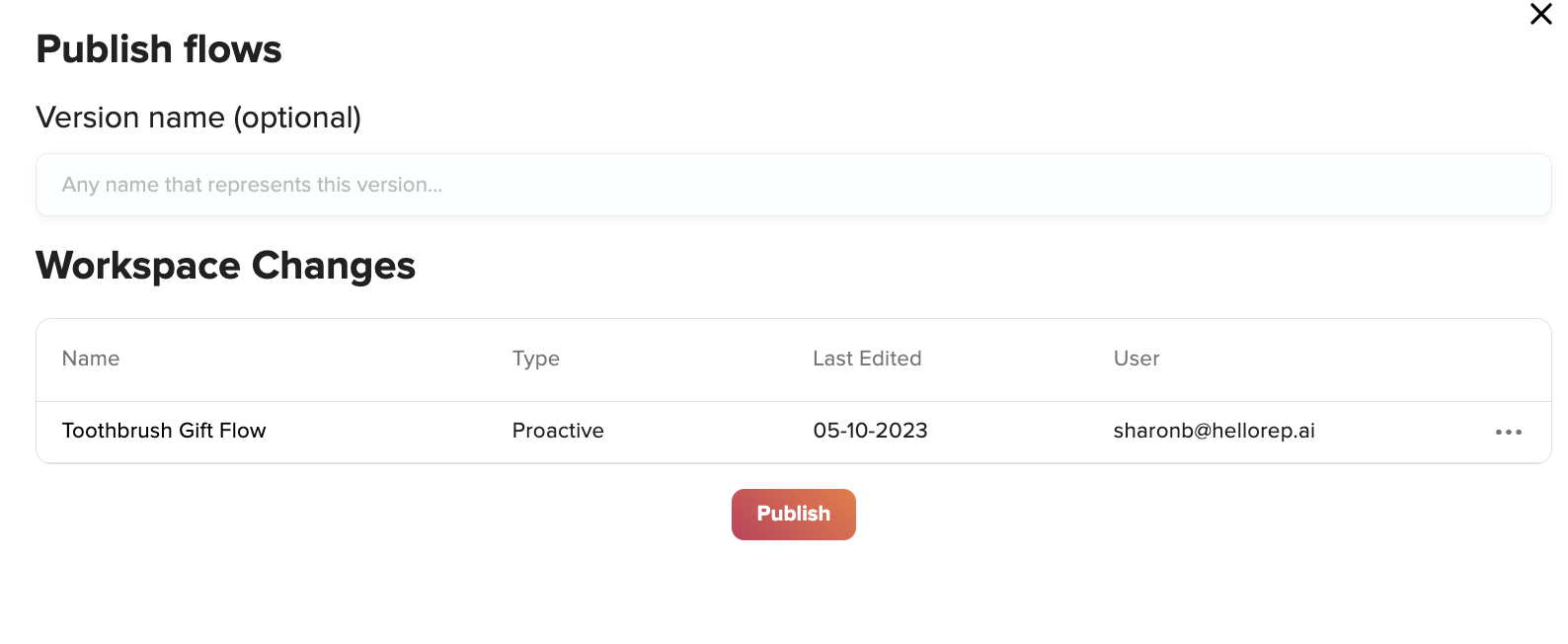 Once published you should be able to see the desired changes take effect live on your Rep AI Concierge on your site!