In order to activate or deactivate the Rep AI widget please follow the steps below. Keep in mind turning it off will make the Rep AI widget not appear on your site. Doing this can be beneficial if you would like to do optimizations before launching or to correct some responses.
1. To turn off your Rep AI Concierge go to the side bar on the left side and navigate to Settings > Chat Widget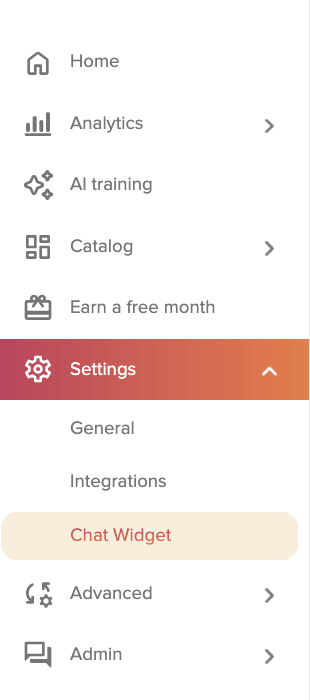 2. Within the Chat Widget select Settings next to Design.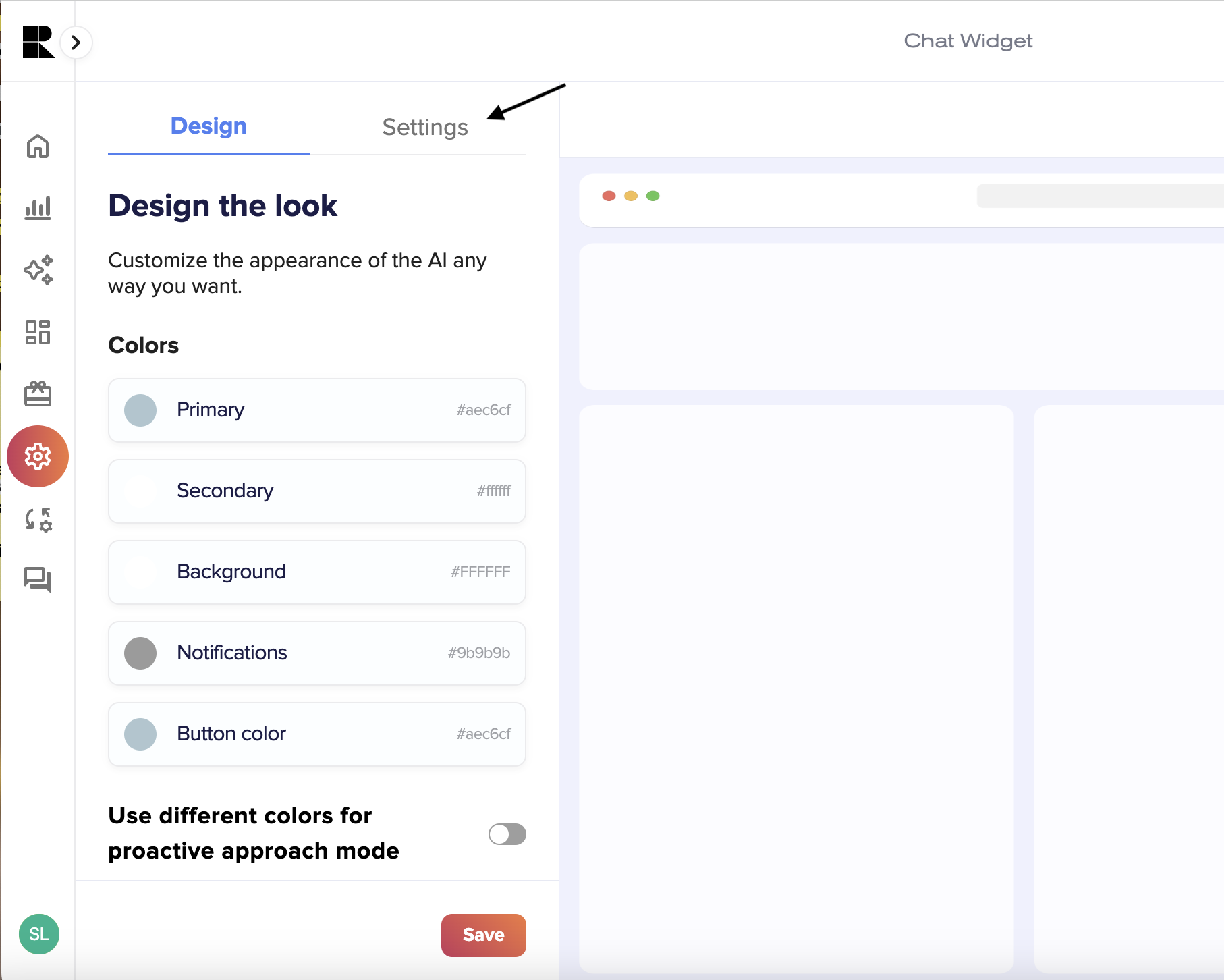 3. There you will find a toggle saying Turn on AI Concierge flip it on or off as you please.