Follow the steps below to change your welcome message which will appear within the chat when a user clicks on the chat icon
1. To change your welcome message go to the side bar on the left of the console > Advanced > Responsive Flows

2. Click on the Responsive Flow called Customer clicked on chat icon (Main Menu).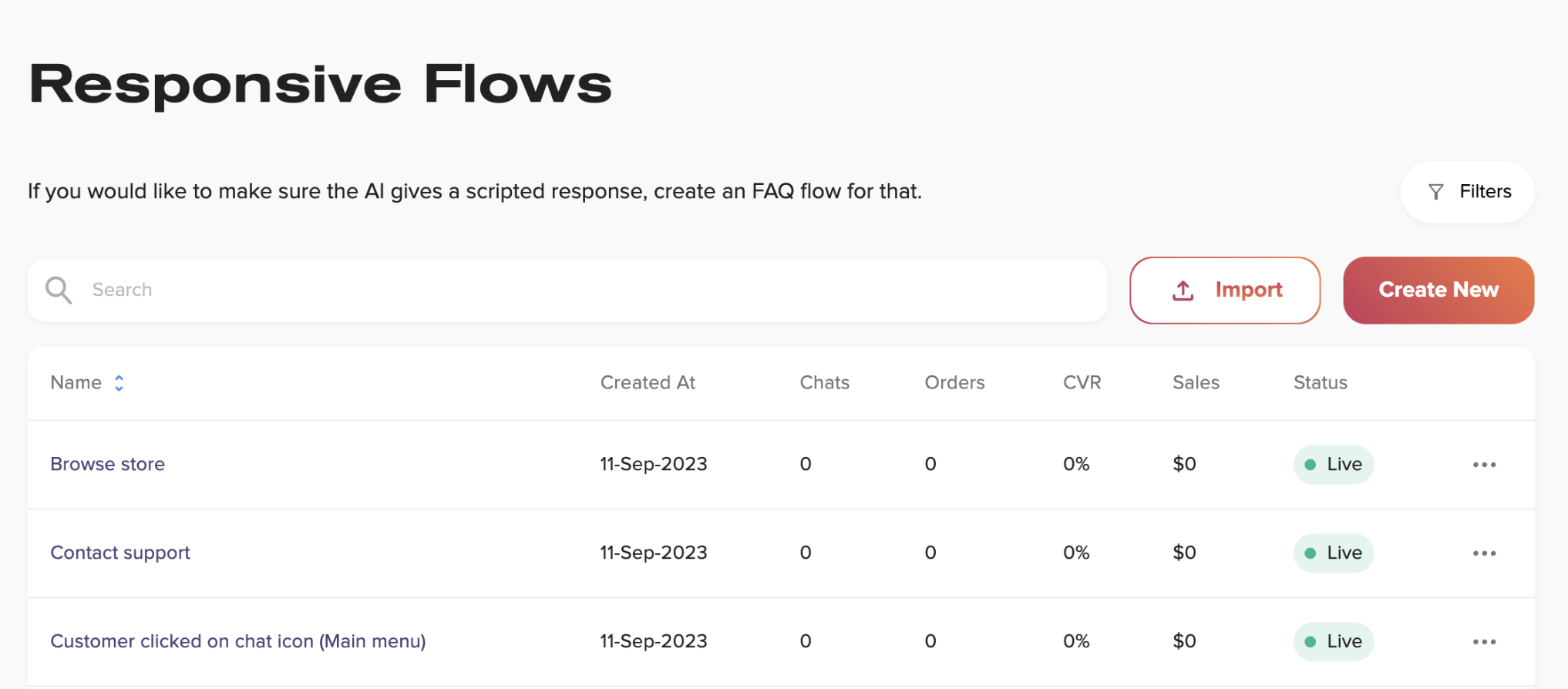 3. Once you are in the flow, find the bubble called Start Point click the Message Component to the right of it, once you clicked on it, you should see a content box on the left side bar pop up and click into it and edit your message!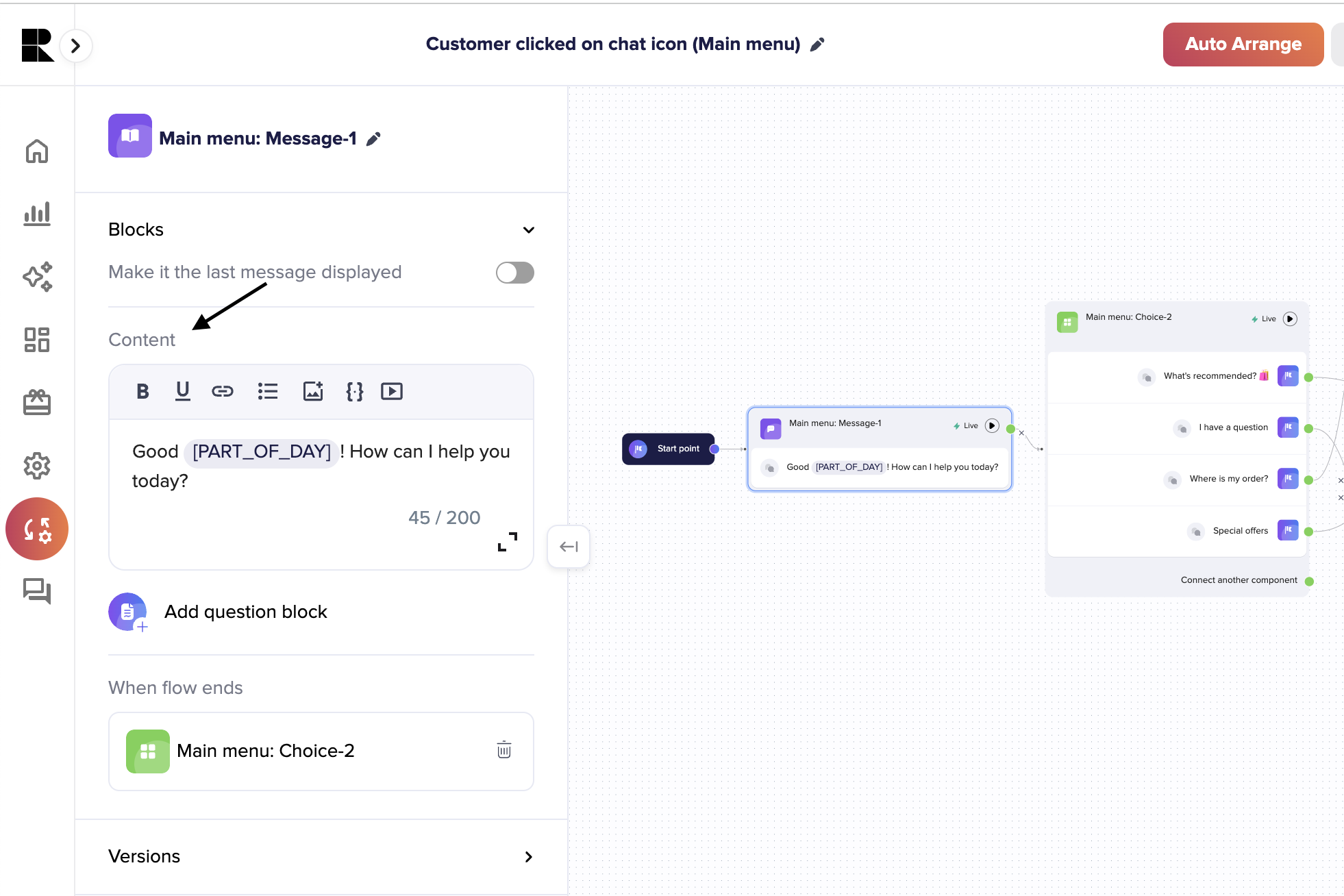 P.S Don't forget to publish your changes to see the final result!