The ChatGPT Component is designed to answer questions automatically and dynamically without needing to write the answer and without limitation to one scripted answer for all cases. You can simply add the questions and the answer is pulled automatically from your website.
When using this Component to answer questions, the answer might change when asked on different pages. For example, if you're offer different discounts on different products, and the ChatGPT is used to answer this question, the answer will change according to the Product Page the customer is viewing.
This Component has a few options, presented in the left menu you'll see after adding the component to your flow: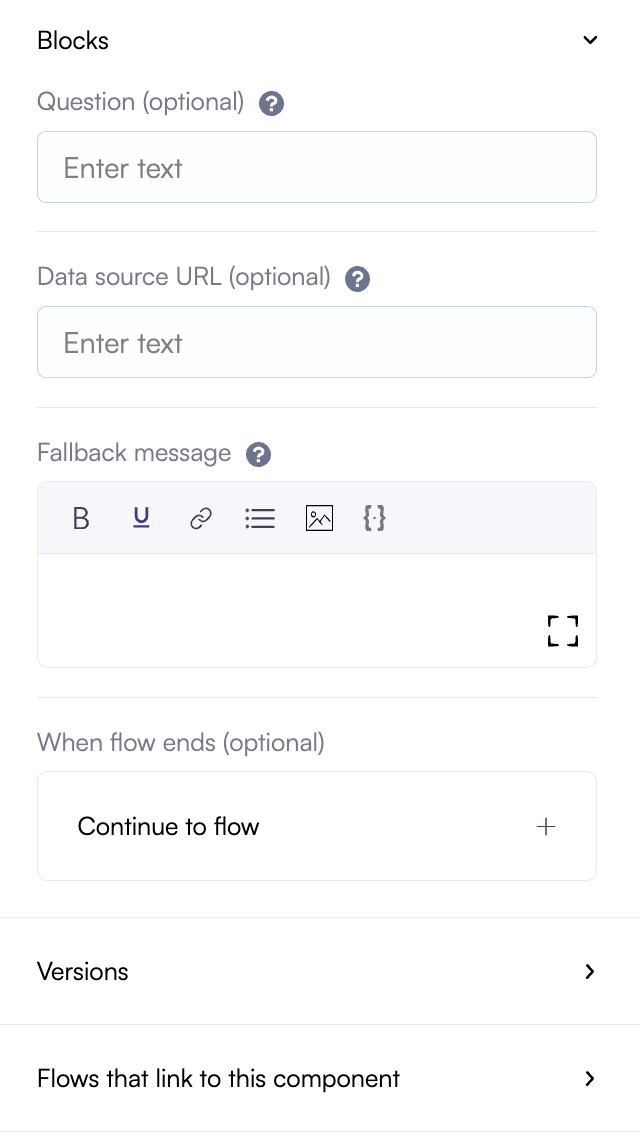 Let's have a look at those options:
Question
Enter here the question you'd like to answer. For example, "What are the shipping times?", or "What if the product is damaged?". If it is left empty, the Chat GPT function will answer the last request of the customer.
Data Source
Enter here the source from which you'd like to pull the data from. It can be a URL from the website, or any other URL in the internet.
Fallback message
It might be the case that Chat GPT couldn't find the answer from the Data Source. In that case, the fallback message will be shown.
When flow ends
After the ChaGPT function answers the question, by default, it continues by asking "Was this helpful?". In order to continue the flow with more suggestions, you can connect an existing flow after the answer is given.
See below an example of a configured flow that includes ChatGPT Components: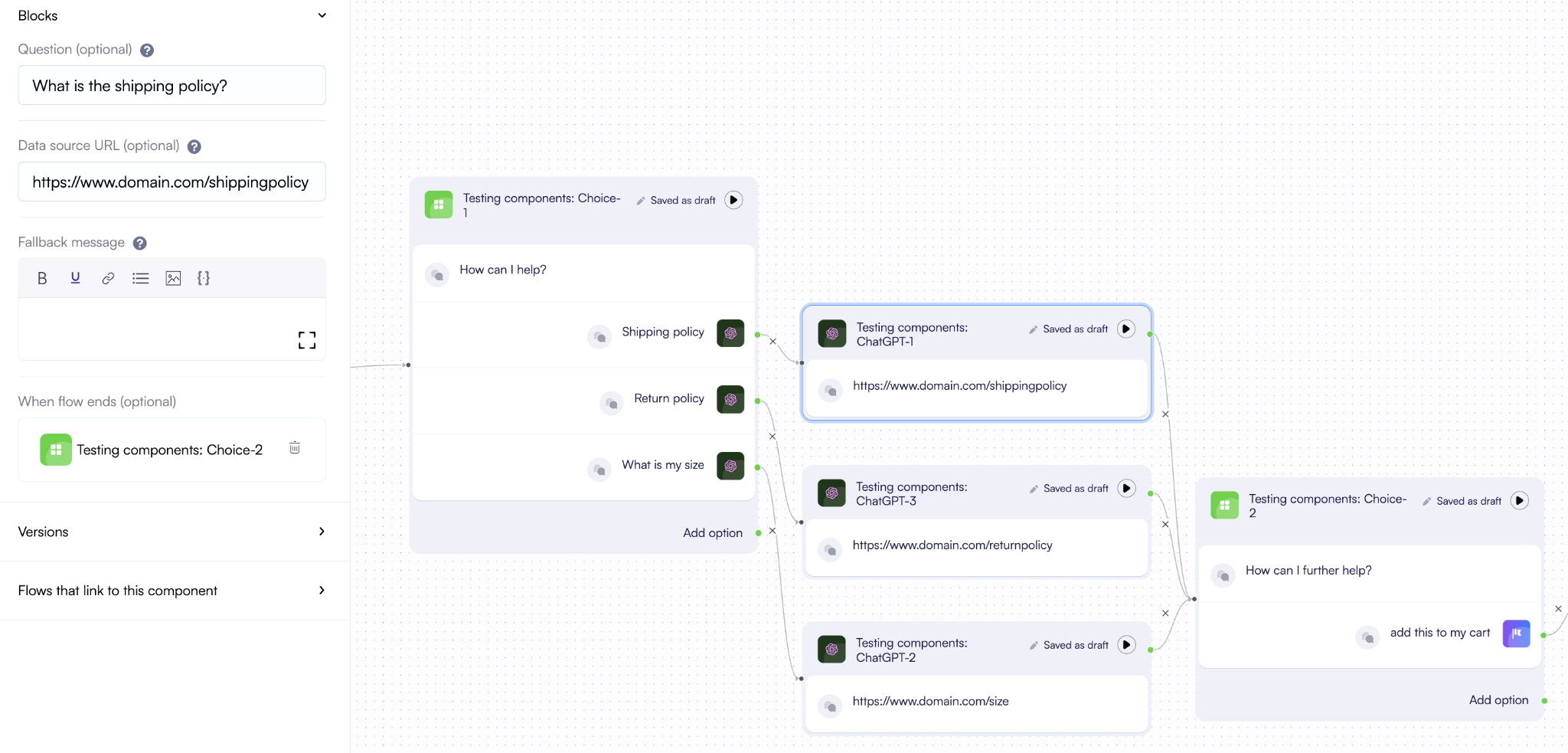 Click on the links below to pick the component you're most curious about: